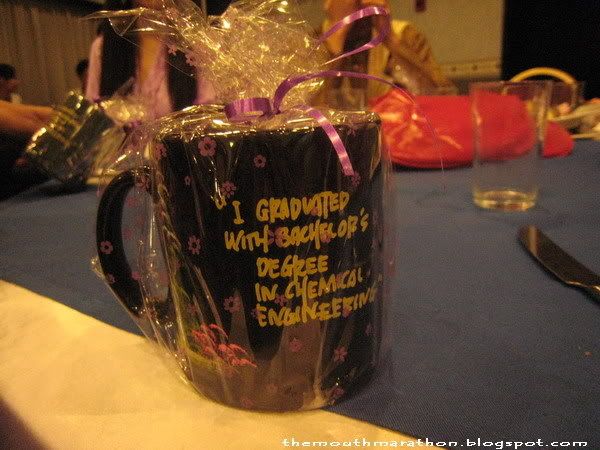 The semester officially ended last Friday which also marked exactly 5 years of my presence here in Cowboy Town Uni. In those 5 years, I spent 2 months as a Business Information System student before I switched to Chemical Engineering. To commemorate the end of our journey as a Chemy student, a farewell dinner was organized in Casuarina Hotel, Ipoh.
Le Gang were dressed to the nines in our very terrific attires, I think we stole a fair share of limelight. Seeing that we are the most multiracial clique in class (and being the oh-s-glamorous people we are), we decided that we should wear a traditional costume different from our own.
So I wore a cheong sam or qi pao that night.
Taken right before I left


Ah Kie with a baju melayu, Ah Ha kurta suit, Ah Sha baju kebaya while Ah Lan decided to stick with smart casual. Now, how to not steal limelight la? *laughs* We got everyone's attention the moment we stepped in :)
Ah Kie and Ah Sha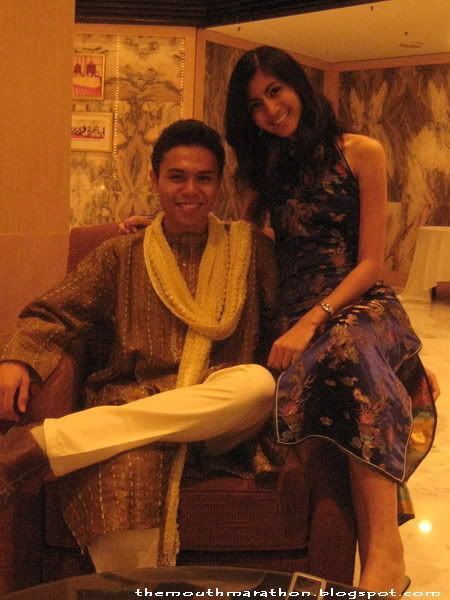 Ah Ha and I


The dinner was short, sweet and simple. The organizing chairperson gave a 2 minute speech and dinner commenced. Food was excellent, International Cuisine buffet and the spread had a lot of variety. The deserts however were disappointing.
Why so shy Ah Sha?


We played games – charades, folding of the newspaper and 3 songs were performed by our friends. The night ended with a group picture and off the camera went flashing like crazy with everyone trying to get a picture with everyone.

I'll leave you with some here:


2 sets of couple – Tana and Punitha with the Indian Costume, Iman and I in our Chinese costume. And the best part is we didn't even pakat with each other. Nice coincidence and check out the superb colour coordination.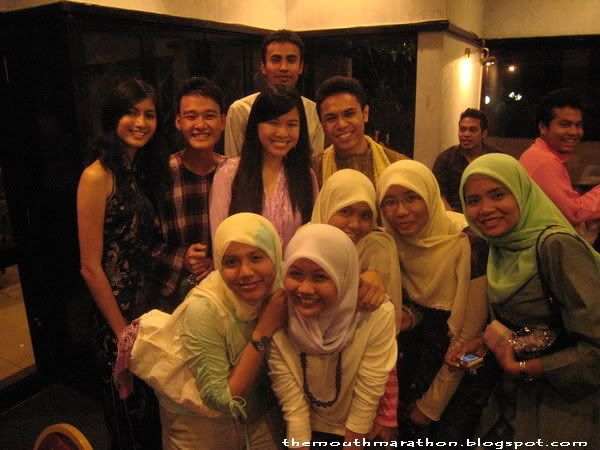 Classmates
The very very extended family. Now who was I again?
Roomies. Garang wei. Don't play play~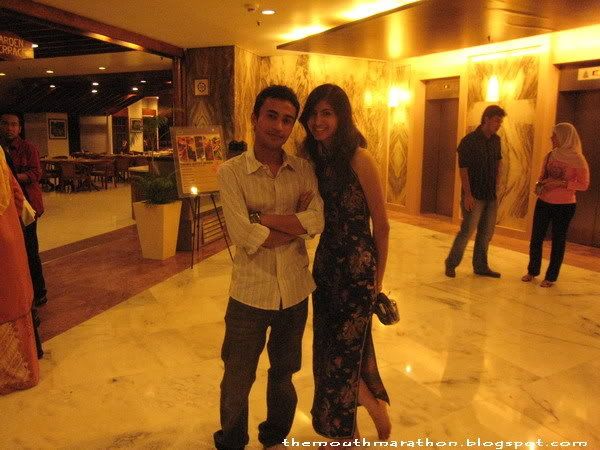 Iskandar and I. Notice how I don't have my shoes on. I had so many complaints that everyone looked shorter than me so there were requests that I take off my shoes and hunch a lil to compensate for the difference in height.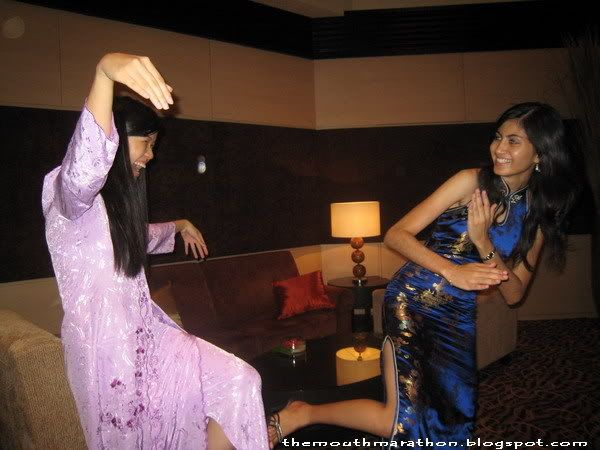 Hang Li Po versus Chun Li
More pictures are available here