So, i was away for a week in Vietnam for work. This trip was a real adventure, from sleeping in a small tiny hotel (which was kinda haunted), to having seafood 5 days straight for lunch AND dinner (oh no, my cholesterol levels!), sitting 6 hours in a van to get to the provinces till our bodies ache, lugging around the luggage bags, laptops and files, the language barrier which was more funny than challenging, the very humble and accommodating people of Vietnam and did I tell you about the motorbikes there? They are EVERYWHERE!
Let's take a look at the pictures.
The no star kinda haunted hotel room. We had a super single and a double bed in the rooms. And we were the special guests coz we got to sleep in the rooms which had air-conds. No hot shower.
And i just the creepiest feelings staying here. I even panicked and ransacked my entire room thinking i lost my passport before my boss reminded me that we left it at the reception counter upon checking in. I looked like i saw a ghost when i couldnt find my passport.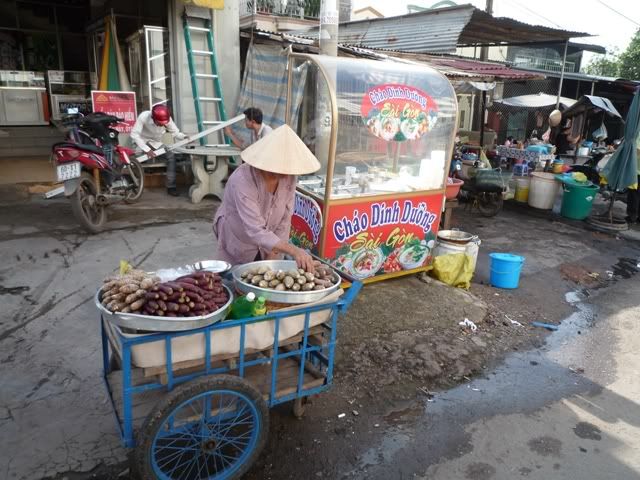 The makan stall right outside our hotel in Dong Nai province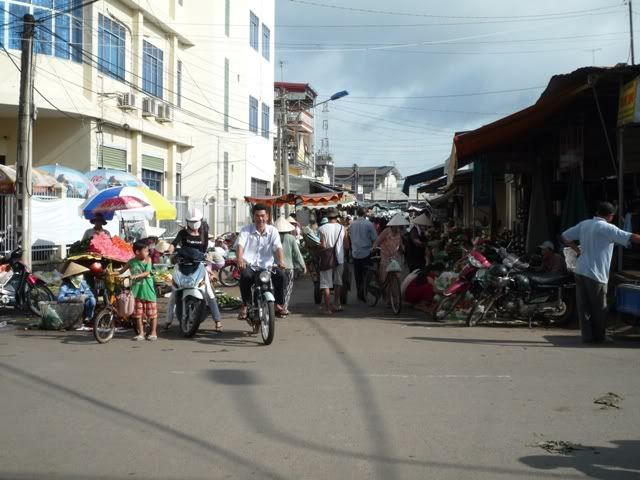 The morning market at the adjacent road to the hotel
The unique looking statue at one of the many roundabouts in Saigon
The night market right outside Ben Thanh Market, Ho Chi Minh
Shoes Shoes Shoes, night market right outside Ben Thanh Market
The Petaling Street of Saigon??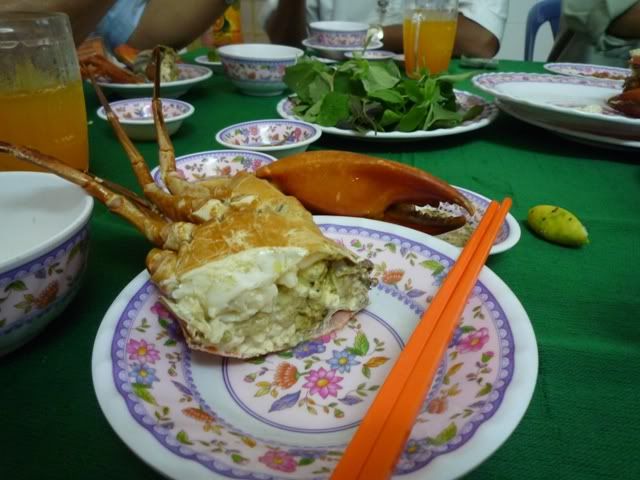 And this only half the crab. The full crab is the size of both hands put side by side!
Yummy prawns. I had prawns cooked in so many different ways - steamed, fried, butter, baked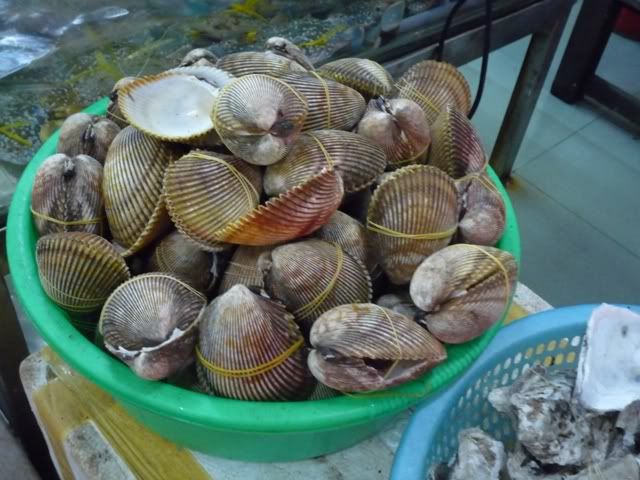 Huge aren't they?
We had to eat maggi mee one night as there wasn't any restaurants around. And we used sign language to tell the hotel keeper to help us cook it!
Rice pudding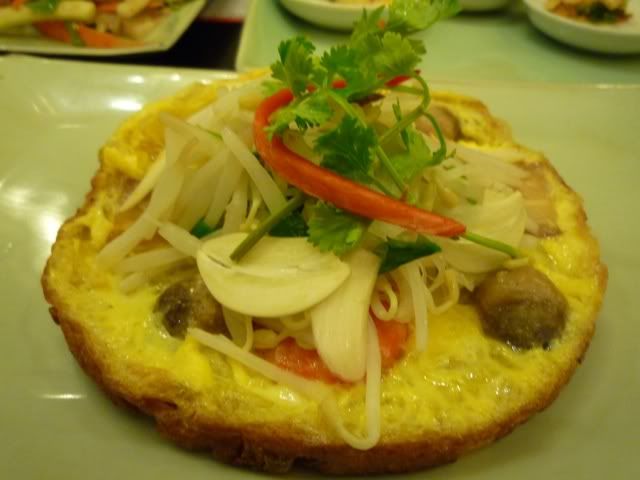 A healthy helping of fried eggs
Fried rice wrapped in lotus leaf
Uyen and I (we were classmates in uni) as she dropped me back at the hotel. The motorbike ride was so cool! It was great catching up with her :)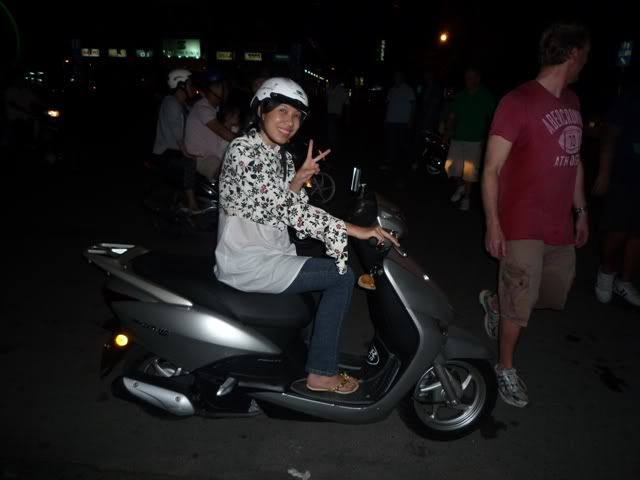 Uyen and her ride...